Who is the Superstar that created this program?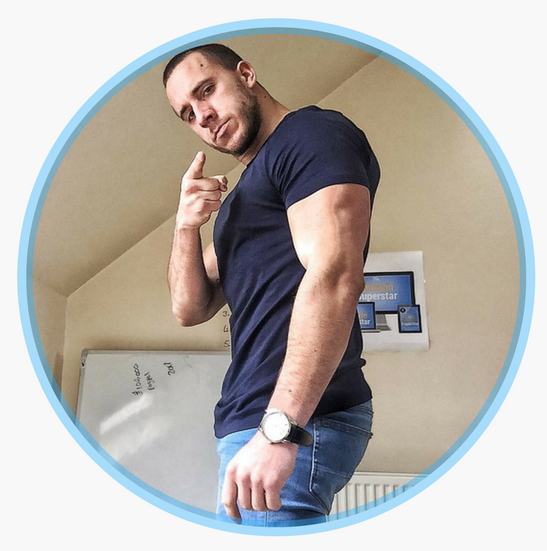 You mean, me? Oh hey, i'm Chris Jones.
Long story shortish, I help people just like you to create an online business and sell your products on Amazon, which can do pretty magical things for your bank balance and quality of life.
In short, I teach people how to build their Amazon businesses and income online.
I have mentored and touched the hearts of over 500 happy clients in the last 8 months. Which to me, is still very hard to believe. I now thrive on helping individuals set up their very own online empires and earn a full time income from doing.
The answer to your question is no. Life has not always treated me so generously. Before I started my online adventure, I was an overweight, unhappy and lonely person who thought the only escape from reality was a good helping of alcohol and drugs. I was lost and in one of the worst places in my life than I had ever been in before. At the time, I truly believed I lacked everything. But looking back, the only thing I was missing out in my life was fulfilment.
Since starting my own private label products business on Amazon back in May 2015, I have been able to skyrocket my income, improve my lifestyle and become someone who helps others do the same.If you are a total newbie to all of this, that's ok. Most people haven't the slightest clue when starting out but once they learn the steps, the make a transition just like I did myself during the process.
Like I always like to say; "Every teacher was once a student."
We live in a world where creating your dreams online is possible.
Product Selection Perfection will teach you how to create yours.